#17. Heat
(Michael Mann, 1995)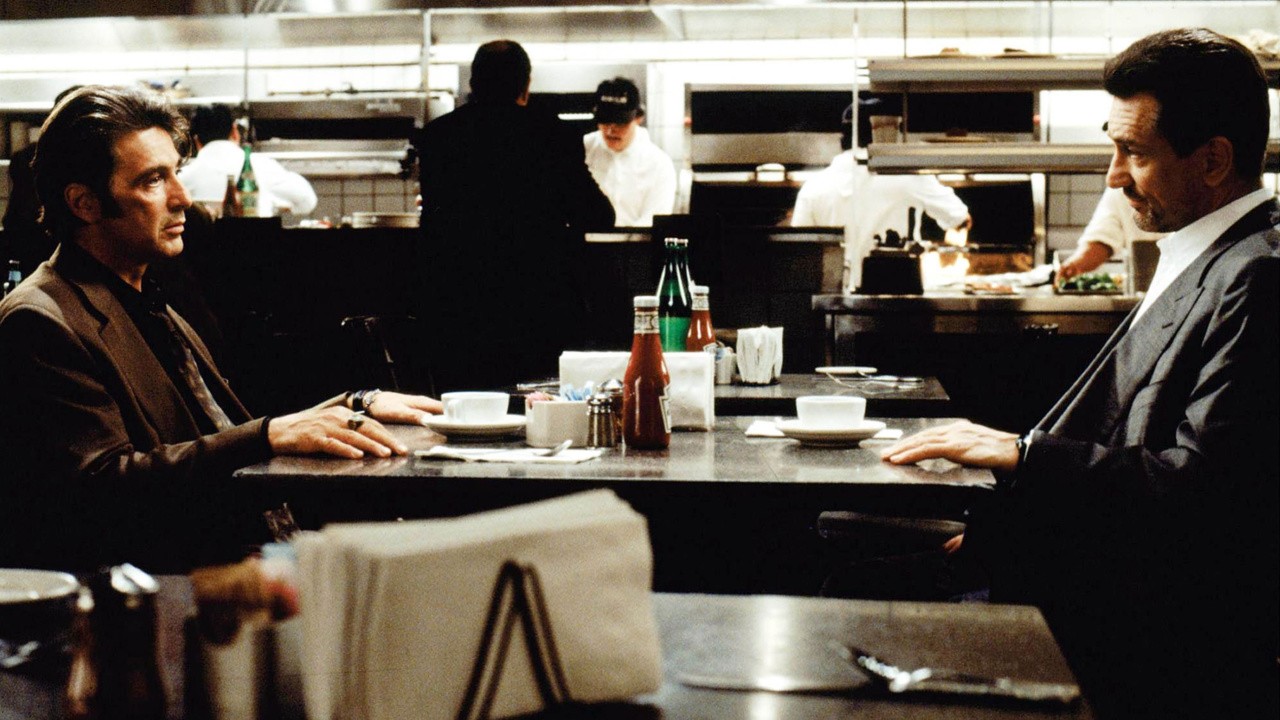 "All I am is what I'm going after."
Michael Mann's career-long focus on telling stories about highly driven professionals inflicting their own vast interiority on the world around them reaches its apotheosis in the form of
Heat
, at its simplest a cops-and-robbers joint about a veteran thief (Robert De Niro) and the detective (Al Pacino) hot on his trail. That it weaves together a sizeable ensemble cast to populate its sprawling L.A. crime epic is no small feat, especially in how it attempts to balance even the slightest of arcs (a memorable instance of this being Dennis Haysbert as the ex-con trying his best to go straight) in telling what is ultimately a tragic story about two men on opposite sides of the law who are much more alike than they might like to admit. Or maybe they would, if the fact that they're willing to sit down for coffee with one another halfway through the film is any indication. Outside of the densely-layered drama, Mann is still able to deliver technically astonishing thrills - easy enough to point out that iconic end-of-second-act shoot-out, but even smaller moments such as a late-night stakeout or a hotel assassination are brimming with the kind of craftsmanship that one would expect from Mann, as much an efficient professional as the characters he depicts.
2005 ranking:
#79
2013 ranking:
#31
I will just never get it.