11 Foreign Language movies to go
I've decided to create threads for my reviews - where I can put them into different categories, such as directors, franchises, actors etc. For instance, any David Fincher review I write from now on will go in this thread. Anyone is welcome to post anything they want in my threads to do with the subject - their own reviews or discussions. Outlined Oscar pics are nominations, full ones wins.
I'm aware that there are probably a heap of David Fincher threads already out there - just starting my own for my reviews.
David Fincher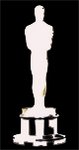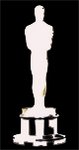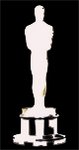 Started
:
Visual effects producer
on
Twice Upon a Time
(1983)
Assistant cameraman
and
matte photographer
on
Return of the Jedi
(1983) and
Indiana Jones and the Temple of Doom
(1984)
Director
of commercials and music videos : 1984 to 1993 (notable : Madonna's "Express Yourself", "Oh Father", "Vogue" and "Bad Girl", George Michael's "Freedom! 90", Michael Jackson's "Who is it", Aerosmith's "Janie's Got A Gun", Billy Idol's "Cradle of Love")
Academy Award nominations/wins
:
Directing -
The Curious Case of Benjamin Button
(2008) - nom
Directing -
The Social Network
(2010) - nom
Directing -
Mank
(2020) - nom
__________________
My movie ratings often go up or down a point or two after more reflection, research and rewatches.