Highway---

( I wonder if it is ' inspired ' by some Hollywood movie )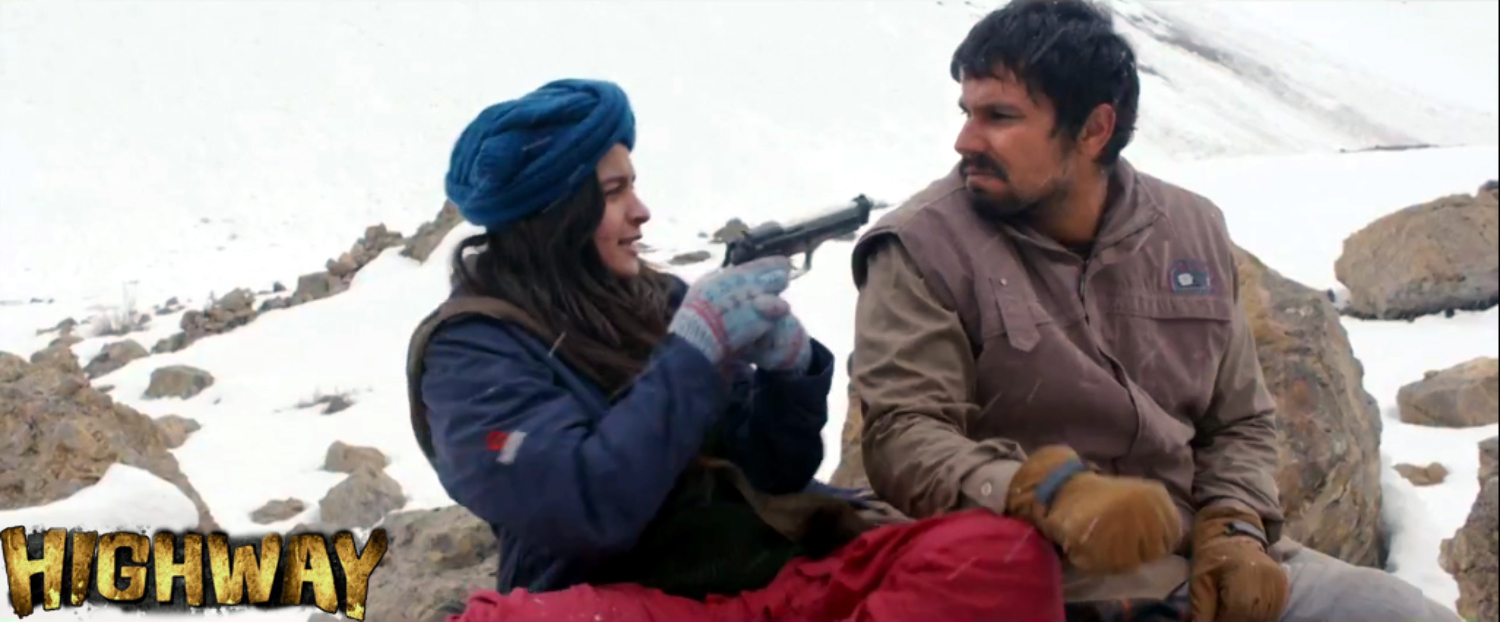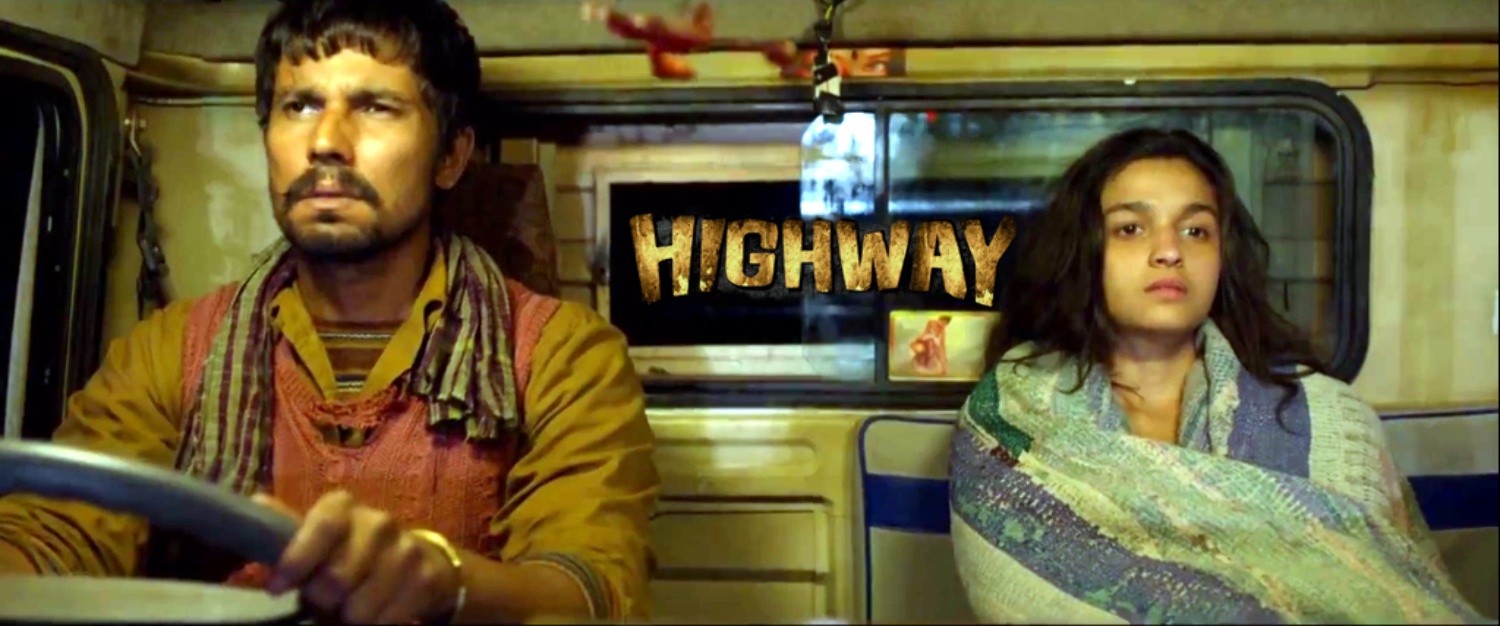 Waiting to exhale---is Alia Bhatt's character ( Veera Tripathi ) in this film....
She is tired of the stuffy atmosphere of her household and of the malignant people she is supposed to call her own because they happen to be her relatives....
....So much so that she is willing to take a dangerous ride on an unsafe highway with her fiancee in the middle of the night just to breathe the fresh air....
Then the unthinkable happens---Veera is kidnapped by goons who get the jitters when they realize that she is the daughter of a powerful man....
And the responsibility of holding her is taken by one of the kidnappers ( Mahabir ) who is played by Randeep Hooda.....
But as they travel along the highway , Veera discovers a freedom that she never experienced at home....
As she and her kidnappers move from place to place Veera embarks upon a journey of self discovery and self confidence....
As Veera's astonishing naivete ( does she know that Mahabir initially had planned to sell her in a whorehouse ?? ) catches her kidnappers by surprise , it also tames them and brings out the human in them....
From being physically violent towards Veera the kidnappers change to maintaining a respectful distance from her....
And her womanly influence makes Mahabir remember his mother ; yes , a tender and loving and caring mother whose love and care and tenderness he had forgotten long ago in the midst of all the hell he went through in life as he became a criminal....
As Veera now begins to make her kidnappers dance to her tune ( and I mean that literally ), an exasperated Mahabir decides to get rid of her burden by freeing her....
But Veera has found happiness in bondage and she never wants to let go of Mahabir.....
She wants Mahabir to help her achieve her dreams---dreams of travelling on rooftop of a bus in the himalayan wind , dreams of sitting on a rock in the middle of a river watching the water gush by , dreams of climbing a snowy mountain in bitter chill , dreams of building a beautiful house on top of the mountain.....
So does Mahabir help Veera attain her dreams ??
And can they escape the police that her father has sent after them ??
Watch the movie for the answers....
Randeep Hooda plays his gangster act with menace in the beginning , and with increasing pain on his face as he realizes the hopelessness of his existence as compared with Veera's , and later with maturity as he realizes that the cultural and class differences between him and Veera are too huge to bridge . He is a man of the world , a man who has seen it all---the good the bad and the ugly , and he does not want Veera to see the ugly world....
And Alia as Veera---she displays all emotions ; naivety initially , and then increasing effervescence as her personality blooms with increasing happiness , and then warmth and understanding as Mahabir's pain becomes clear to her....
It is hard to decide who has acted better---Randeep or Alia....both deserve full marks...
But beneath Veera's naivety and effervescence and smile lies an ugly reality---an ugly reality she has experienced too early in life , an ugly reality that forms the turning point of the film as her decision not to part with her kidnappers is based on it....
What is it ?? I am not telling , and you will have to watch the film for that....
Music is good too , but you don't miss the lack of it in the first half---the film moves effortlessly even without it....
And the film gets better as it moves in the latter half to mountainous parts , for it gives the chance for the cinematographer to show some breathtaking photography----of narrow winding roads snaking through mountains covered with white snow , of streams gushing with chilled water in the deep valleys , and of Alia Bhatt looking gorgeous in ethnic clothes....
You only wish that Mahabir and Veera could have had a better chance of a life together....
Verdict---Really good .
Last edited by ashdoc; 04-13-14 at

01:15 PM

.