Firestarter (2022)
Pretty sure the world would have continued to rotate without 2022's
Firestarter
, a confusing and melodramatic remake of the 1984 thriller based on a novel by Stephen King that featured a six year old Drew Barrymore. It should be noted that this review is coming from someone who never read the novel or saw the 1984 film.
This is the story of a little girl named Charley who seems to be very confused about a power that she has to set things on fire with her mind and how she is supposed to use it. She attempts to find answers from her parents, who have powers of their own, but their primary concern is protecting Charley by keeping her powers a secret, but there is only so much protection that they can provide as eventually Charley must use her powers to save herself and her father.
Even though King co-wrote the screenplay with Scott Teems, who wrote
Halloween Kills
, I found myself very confused about exactly what was going on here. Some questions might have been clarified in King's novel, but what I saw here was a story about a little girl who had magical powers that she was just as confused about as the viewer is. Charley spends the majority of the story waffling between being terrified of this power and wanting to be rid of it, but willing to use it in the name of self-preservation or revenge, the same way Carrie White used telekinesis. She understands the danger and understands why her parents are so protective of her and why they have to live their lives on the run, but her constant conflict about her abilities got pretty tiresome at around the halfway point. Then we learn that there is some mystery organization who knows about Charley and want to capture her because we learn from some crazy in a mental hospital that she has the ability to cause a nuclear explosion.
The film is also very confusing about her parents' so-called powers as well. Her mother is very uncomfortable with her powers even though it's never made clear exactly what they are. All we know about Dad's powers is that when he cracks his neck his eyes bleed and whatever he wants to happen happens. And even though we see him overpower an innocent old man, he is completely helpless when some sort of assassin comes after him and Charley. There was a scene early on at Charley's school where she goes into the bathroom and causes an explosion in one of the stalls but comes out unscathed. A scene where she forces a trio of bullies to give up a bike and a sandwich that reminded me of Arnold's first scene in
The Terminator
seemed unintentionally funny.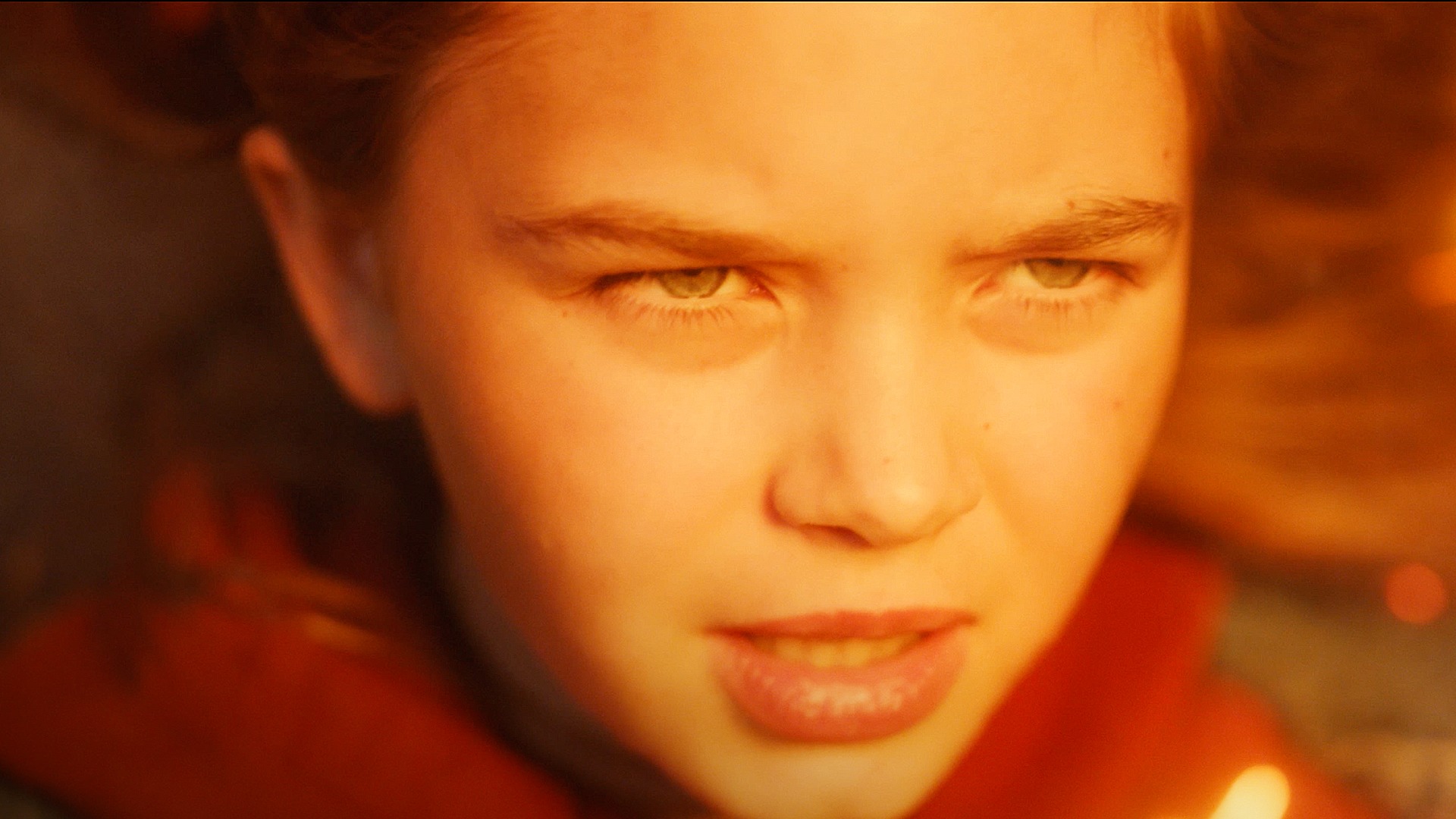 The film features some decent special effects and there is some imaginative camerawork, but director Keith Thomas' direction is too melodramatic and spoon-feeds us a story that just doesn't answer the questions it poses. The performances can best be described as overripe though Zac Efron maintains his dignity as the dad. There were a couple of effective immediate "boos" here and there, but this was a very long hour and thirty-four minutes.