Here Today
After 46 years in the business, Billy Crystal still displays filmmaking skills as the director, co-screenwriter, and star of a quirky and sentimental comedy-drama called
Here Today
, where just about everything works...except the leading lady.
The 2021 film stars Crystal as Charlie Burnz, a former screenwriter and playwright whose best days are behind him and is now working as the senior writer on an SNL-type comedy show where he is pretty much ignored. As Charlie struggles with maintaining relevance in the business, he is also struggling with dementia that is terrifying him. Charlie begins to take one step out of the past when he meets a loud-mouthed black street singer named Emma (Tiffany Haddish) who he forms an unusual bond with that cannot really be classified.
Crystal and co-screenwriter Alan Zweibel (who also appears in the film as a writer on the comedy show) really score in the creation of this central character. Establishing the character as show biz legend on the cusp of being a has been is a bit cliched (Charlie refuses to use a computer and still writes on a beat up typewriter), but we empathize with the character without pitying him. The other refreshing aspect of Charlie is that even though he is frightened about what dementia is doing to him, he is not in denial about it. He has bulletin board in his house with his children's picture and their names on post-its next to their pictures. I also liked the fact that even though he is pretty much just a figure head at his job, he's grateful to still be working and not into rocking the boat.
What just doesn't work for me is this relationship he develops with this woman Emma. The woman swears like a sailor, is half his age, knows nothing about him or his career, and for most of the running time, insists on referring to him as "Old Man" and it never occurs to her how insensitive that moniker might be, though he says nothing. I've seen relationships between characters in movies that didn't make sense before, but I just couldn't get on board with these two people finding common ground. I actually shuddered during the scene where Charlie asks Emma to be his date for his granddaughter's bat mitzvah, because I knew it had disaster written all over it...and the way she took over at the event was silly and unbelievable.
Crystal could have removed the Emma character from the story completely and spent more screentime with two really charming subplots: There's one writer on the staff named Darrell who worships Charlie and listens when Charlie suggests there is a comedy character in Darrell's personal life. There's also an actor on the show who when he pronounces words, always puts the accent on the wrong words or syllables, which makes Charlie and insane and leads to the film's funniest scene.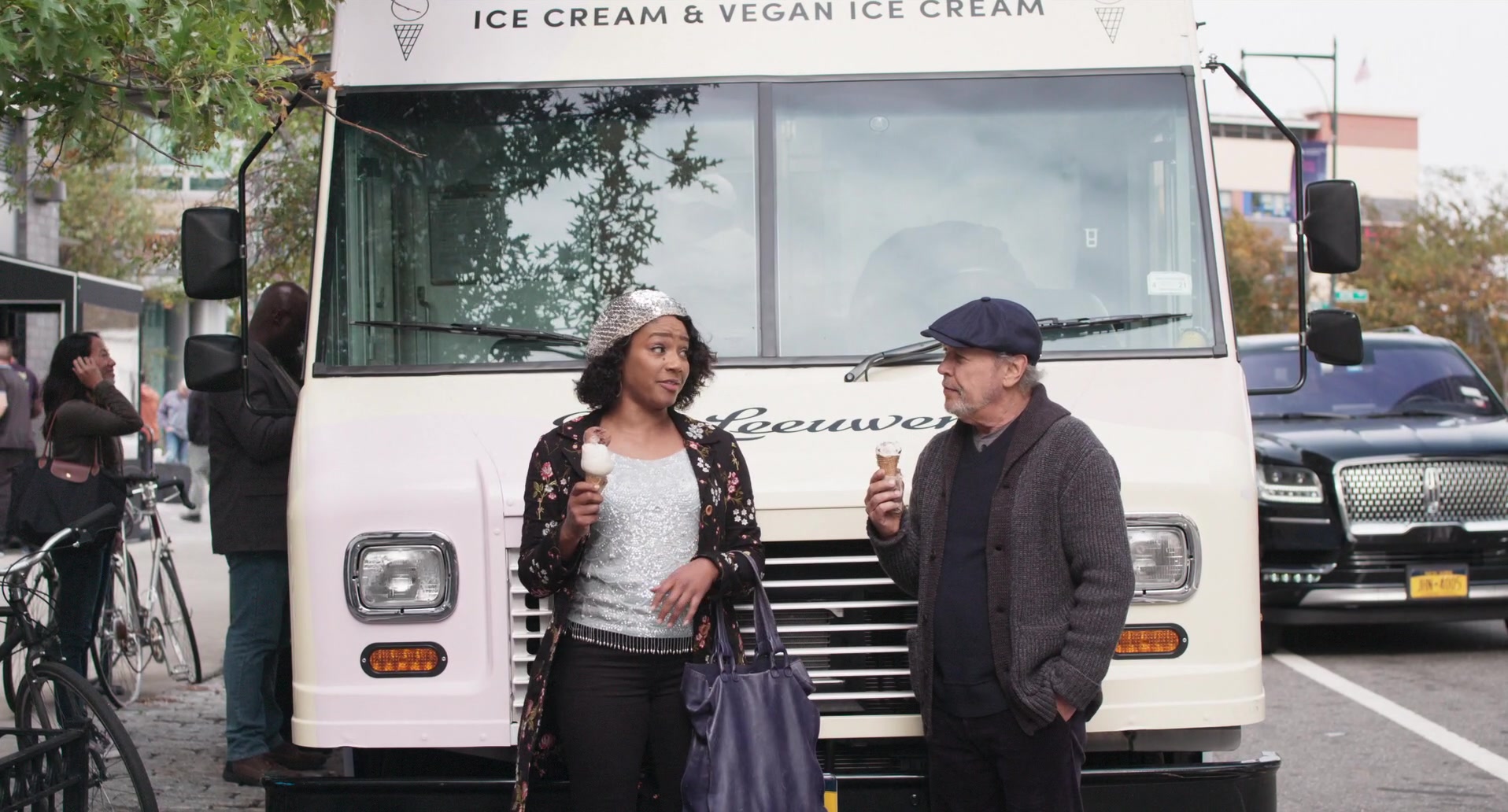 Crystal's performance is funny and heartbreaking...the brief scene where he gets detoured on his morning walk is so sad. Also loved Tony winner Laura Benanti as his tightly wound daughter and Anna Deveare Smith as his therapist, but every moment Haddish has onscreen takes me out of a really lovely story.
Last edited by Gideon58; 08-03-21 at

02:37 PM

.