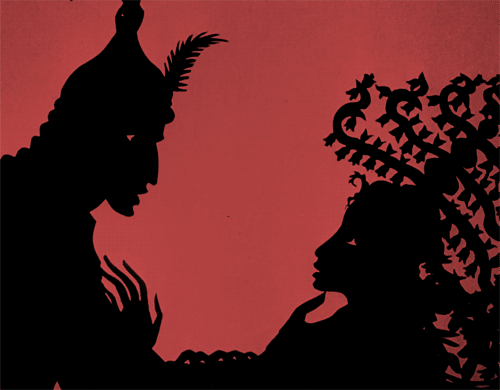 The Adventures Of Prince Achmed
(Die Abenteuer des Prinzen Achmed)
(Lotte Reiniger, 1926)
Imdb
Date Watched:
07/29/19
Cinema or Home:
Home
Reason For Watching:
The 2nd Animation Hall of Fame, nominated by ahwell
Rewatch:
Yes
I first watched this film back in 2016 and, while I was impressed with the film from a visual standpoint, I found myself quite bored by it. Tonight's experience was a little better. I didn't care much for the story - magic, demons, weak-willed women, and men who seem to subscribe to the notion that "no" means "yes" - aren't really my cup of tea, but I managed to stay engaged for a good chunk of the film. That is, until the fourth act where all the nonsense with Aladdin stretched my ability to give a **** beyond its breaking point. Still, I have nothing but respect and admiration for the attention to detail and immense patience and dedication it required to create this film and I remain very impressed with the beauty that was achieved through such a primitive technique.
+
__________________