#5 Fantasia vs. #12 Fantastic Planet
1. Originality
Fantasia
Fantasia is chock full of some of the most original ideas Disney has ever had. First of all, the abstract Bach scene is so amazing, how they did that with colors and shapes. In the rest of the film, we get everything from a scene in a mythical forest to the stages of evolution to an animal ballet - this is one of the most original movies ever made!
2. Script/Screenplay
Fantastic Planet
Fantastic Planet doesn't have much for a script, but it least it has one! This one isn't really fair, but Fantastic Planet still has decent enough writing. Neither of these movies are about the writing, so this isn't a very important part.
3. Animation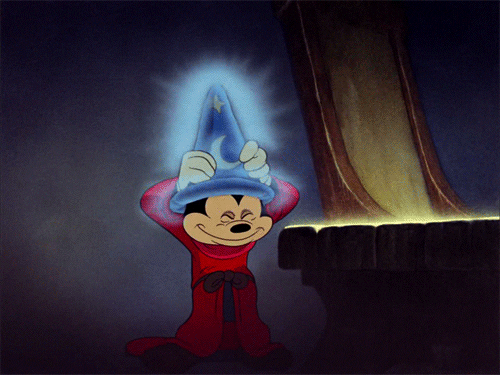 Fantasia
Fantastic Planet is really well animated; Fantasia blows it out of the water. This totally deserves a nomination for best looking animated film. There is so much COLOR! What would audiences have though in 1940, only a year after Wizard of Oz stunned everyone.
4. Characters
Fantasia
Chernabog is one of my all-time favorite movie villains, so this one isn't really close. I also like every other character. Mickey Mouse in the Sorcerer's Apprentice is adorable, plus everyone in The Dance of the Hours is really great too. Chernabog steals the shows as one of the darkest villains Disney has ever made.
5. Music/Sound
Fantasia
Fantastic Planet actually has a great and original soundtrack. But once again, this one isn't tough at all. The whole idea of Fantasia exists because of music that came before it. And gosh, is it good music. I love every piece used in the program, although the shortened and edited version of Rite of Spring sometimes does annoy me.
6. Themes/Values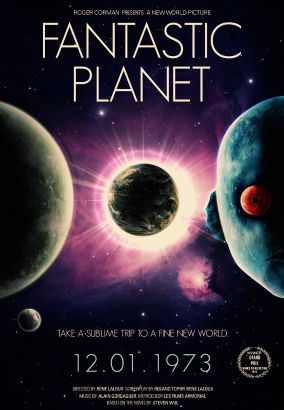 Fantastic Planet
What if we were not the most intelligent beings in the universe, and instead were slaves to giant blue people on a different planet? I guess that's what Fantastic Planet seeks to answer. It is a frightening answer, a post-apocalyptic world as visionary and scary as Brave New World and 1984...
7. Structure/Pacing
Fantastic Planet
Both of these movies are... finely structured I guess. I have less issues with Fantastic Planet so I'm going with it. For me this movie has a really strong opening, and it leaves us frightened and confused. Although the protagonist disappears halfway through that lessens its impact only slightly.
Fantasia - 4
Fantastic Planet - 3
Winner: #5 Fantasia