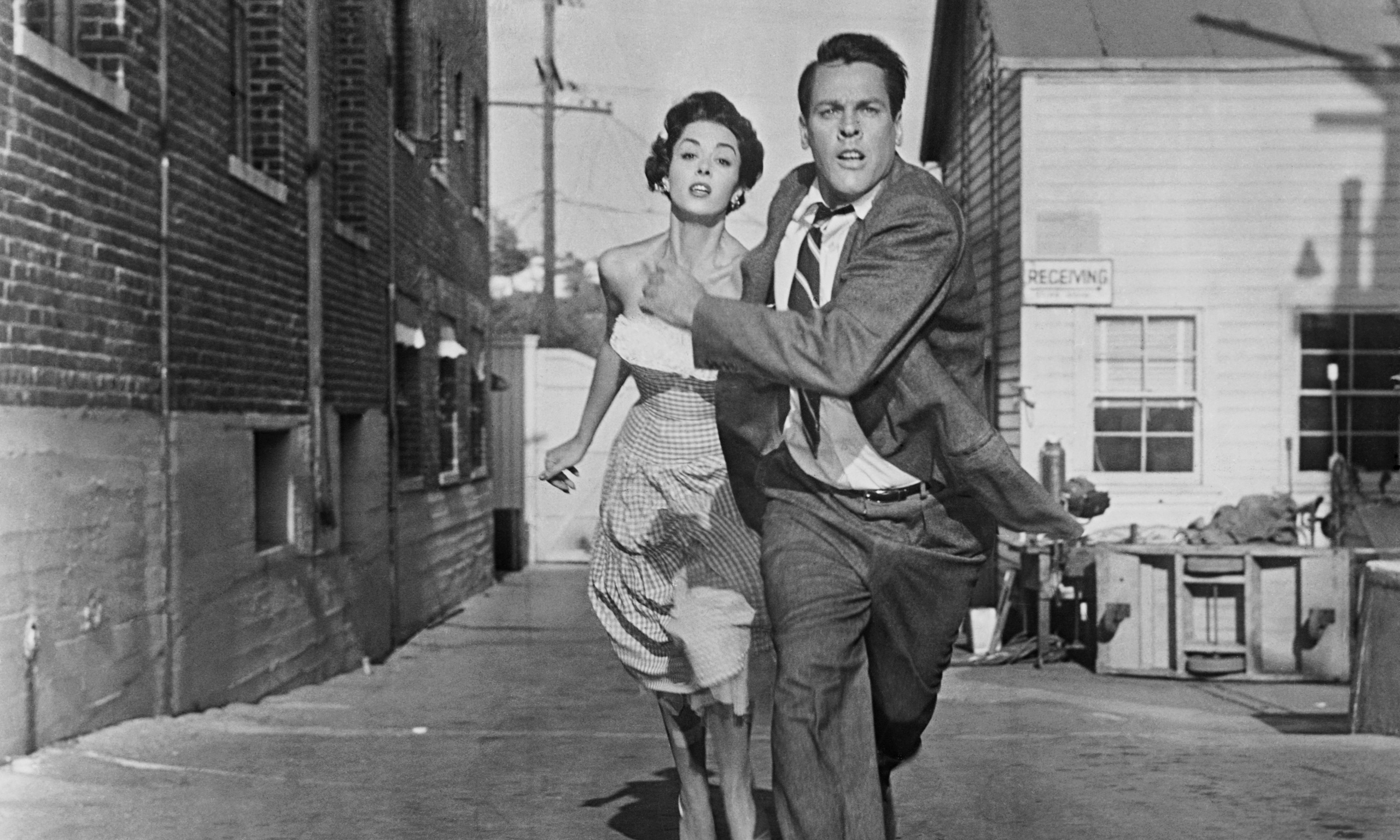 Invasion of the Body Snatchers
(1956)
Director: Don Siegel
Cast: Kevin McCarthy, Dana Wynter, Larry Gates, Carolyn Jones
Genre: Sci Fi Horror
A doctor in a small town starts hearing of complaints from his patients. They claim their loved ones have been replaced by emotionless duplicates.
This is the original 1956 version. It was good, entertainment, but not on the same level of the 1978 version. The 1956 version originally had lots of dry humor in it, but the studio executives would not allow humor in a horror film, so they ordered all the humor scenes cut. That's probably why the film is so short at only 80 minutes.
According to some who worked on the film, the story line came out of the fear of McCarthyism. No doubt the film and those associated with it would've faced black listing, had they been too overt in their commentary. One can only wonder what the film would have been like with it's dry humor scenes left intact.
With some scenes deleted, the film seems a bit odd at times. One almost gets the sense that the film wants to be like a
Dr. Strangelove
, and perhaps it was at one time. What we do get is stuff like: a scene where they first discover a half formed duplicate. It's laying covered up on the pool table in a home. When the doctor gets there he looks at it and the women are scared....
then
, they all retire to the living room for martinis! We can actually see the body laying on the table as they calmly have drinks!
Leading actor, Kevin McCarthy said it best about how the characters in the movie reacted,
"lacking the curves and nuances that you often hear in the conversation of ordinary, mature men and women."
I did find this enjoyable, but don't look for it to be anything other than a cool 1950s sci fi flick. Kevin McCarthy, who would latter reprise his role in the 1978 version...was good, very good. As was Dana Wynter, his leading lady. Surprisingly Carolyn Jones (
Adams Family
TV series) had almost no lines in this movie. I can only guess her dry humor went to the cutting floor.
The pod effects were nicely done and so was the score. A fun film.
Last edited by Citizen Rules; 08-08-20 at

12:40 PM

.