Cobpyth's Top 101 Favorite Feature Films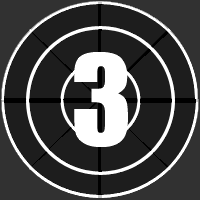 I've hesitated a long time before making this list, but I've finally put a list together that I'm (kind of) happy with and I decided to share it with my fellow MoFos.
First of all, I'd like to emphasize the fact that I'm still very much a cinephile in development. I'm still discovering new films on a daily basis and therefore my list of favorite films is constantly evolving.
I'm doing this list now so I can look back on it two or three years from now to see how much my taste has changed over the years.
Second of all, the order of the list is not completely steadfast (not at all, actually). There are days that I will put some of the lower listed films above some of the movies that appear higher. I based the order of the list on my feelings towards the films right now. A week from now, the order may already have changed. So don't pay too much attention to the ranking, but focus on the films instead!
I will be posting one or two films at a time, whenever I feel like it.
Anyway, I hope you all enjoy this list and perhaps discover a few interesting films you haven't seen yet.
------------------------------------------