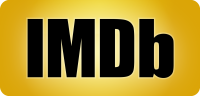 Welcome, IMDB Refugee
So, IMDB shut down its message board and you went looking for another place to talk movies, and you found us, right? Cool. You'll probably like it here. But whereas IMDB was clunky and unmoderated, Movie Forums is neither of those things. So here's a quick rundown of what you need to know, with links to more details if you need them:
Moderation
This place isn't the free-for-all IMDB often was: vulgarity, pornography, threats, or harassing other members will get you banned. Some adjustment is inevitable, so we'll try to grant everyone some leeway by issuing warnings for any borderline cases. You probably won't be permanently banned for an honest mistake, but you might receive a notice about it. In a nutshell, keep it PG-13 and you'll probably be fine.
How to Post
Unlike IMDB, we don't have individual forums for each actor, director, or movie: we have forums and threads. Forums are general categories (Upcoming Movies & Sequels, Movie Reviews, et cetera) and each have specific threads inside. There are already threads for most major releases, so try to avoid duplicates by using the search bar in the header (click the magnifying glass icon:

), or the advanced search page.
What should I do first?
How do I post a review?
On the New Thread and Post Reply pages, you'll see a checkbox beneath the place where you enter your message. Check that to designate your post as a review, and it'll go into an approval queue where a moderator will add it to the Reviews area. Note: there are some simple guidelines a review needs to follow to be included. If you have any questions about how reviews work, contact Tacitus and he'll be glad to answer them.
I have questions/need help!
Understandable. Don't hesitate to contact one of the moderators, like Yoda, Tacitus, or Sedai. Or start a thread in the Movie Forums Site Stuff forum. Make sure to look around it a bit first, though, to see if anyone else has already asked the same thing.
Some common questions: