MoFo Fantasy Baseball '16 - The Regular Season
---


The greatest baseball player of this generation? Tough to argue against it.
"Money won is twice as sweet as money earned."
Those are my boys!!!
So happy for Ben Zobrist getting MVP game 7, and Joe Maddon breaking the oldest curse in baseball for the Cubbies. No other two guys deserve it more. I wish we could have given them this in Tampa. Just awesome
This is very
very
cool.
Cubs owner Tom Ricketts wants to make amends with Steve Bartman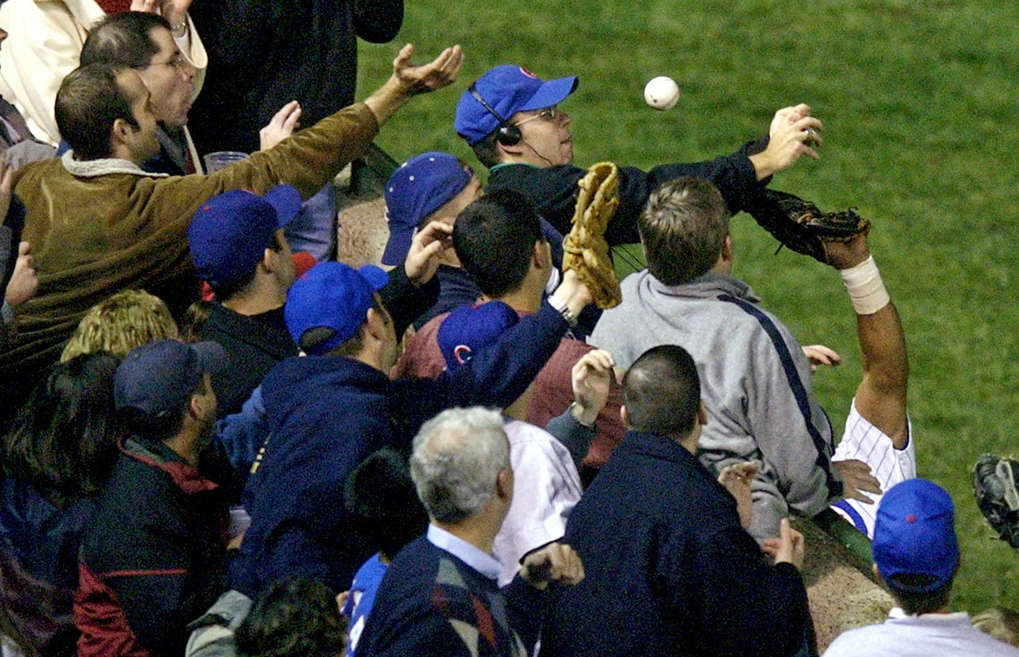 It has been two weeks since the Chicago Cubs ended their infamous 108-year World Series drought. After all the parades, talk-show appearances, special honors and David Ross selfies, one persistent question remains: Where is Steve Bartman?
It's a topic that Cubs owner Tom Ricketts addressed in a wide-ranging interview with USA Today. Ricketts didn't go into any detail about possible plans for Bartman, and it remains to be seen if Bartman has any desire to be a willing participant. However, there has been a movement among Cubs fans for Bartman to throw out the first pitch at the 2017 home opener.
"I'm sure we'll reach out to him at the right time,'' Ricketts revealed, "and I'm sure we'll figure something out that provides closure for everybody. Hopefully, we can make it work.
"But you know, I never focused on ghosts or curses or Bartmans or any of that stuff. It's always been about needing a better team on the field. We wanted to eventually get to that point where we can pick out rings, like we did (Tuesday), and here we are.''
Bartman, who has been in hiding since he inadvertently interfered with a foul ball in Game 6 of the 2003 NLCS, reportedly was "overjoyed" after the Cubs' Game 7 win over the Indians earlier this month.
http://www.msn.com/en-us/sports/mlb/...AhD?li=BBnb7Kz
Made a reply to Tims Hall Of Fame choices on Facebook, and its got my baseball juices flowing.
Im ready.
I saw a public ballot and it inspired me to go through the list. Who do you think should get in?
I saw a public ballot and it inspired me to go through the list. Who do you think should get in?
I agreed about Barry Bonds. As I said on Facebook, before juicing and becoming a baseball mutant, he was a 30 HRs 30 SBs High Avg player. You talked me around into agreeing Clemons should be in because all of them were juicing back then, so he would be a legit entry. Honestly, Im of the group that wants Pete Rose in every year. Theyre probably waiting till he dies. basterds... Im really not familiar with alot of those names as I stopped keeping up with ball for 30 years before getting into the FBB league here.
Oh look! The Red Sox got Chris Sale.